Delightfully flavourful
Fried Chicken
& REAL Milkshakes
Mouth-Watering Eats & Treats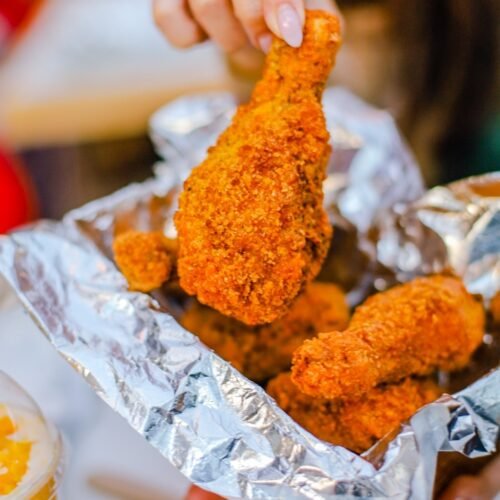 We always use local Chicken and fry in 100% Canola Oil.
No added lard of any kind.
Just a whole lot of delightful, exciting flavours with a side of extra crunch!
Rated 'best' by our guests, we're proud to serve you the biggest, crunchiest & most flavourful'est Chicken Sandwich in Surrey!
Our REAL Milkshakes are delicious & healthier. Choose from Mango, Nut Kulfi or Chocolate – they're made with REAL Mango, Nuts & Cacao.
NO added Refined Sugars & Fructose. They are sweetened with Honey, Dates & Raw Cane Sugar.
Canada's diverse population brings us a myriad of flavours.
At Major Joy, our mission is to bring you the joy of exciting new flavours using fresh, high quality and healthier ingredients – and do so quickly and conveniently.
Liberate your taste buds and venture beyond 'Classic' and 'Spicy'.
See you soon!